Virtual Mobile Number
---------------------------------------------------------------------------------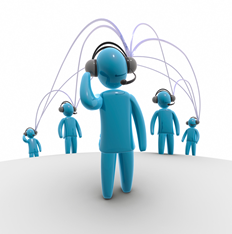 Virtual mobile number or long code is nothing but a device to which a person can send SMS and get instant reply which is prefixed. It is a 10 digit long code that acts as a mobile device that can be accessed from any country with normal charges. The service is best suited for most enterprises that want an automated process to be in place for attending customer queries or provide information about various services.

This service can be best witnessed with mobile operators where you can check the unbilled amount, outstanding amount, last bill details, activate or deactivate a service etc. The 10 digit short code is a two way communication tool that helps the companies to cut down on the men power and provide customized response to the SMS received.



Smscgateway.in  offers virtual mobile number to clients across India. Irrespective of the telephone network operator, your customers will be able to get responses to their SMS. It is the most reliable yet convenient option for customers as they don't want to waste time waiting to talk to the customer care executives. Avail this amazing facility and automate your customer service activity to save time as well as cost of operating your business.