Bulk Sms Software
----------------------------------------------------------------------------

With our Unique SMSC Plug-in for Microsoft Excel Send text messages direct from Microsoft Excel.It is ideal for direct sms marketing applications. Just type an SMS message template and it will do the rest! The SMS plug-in will add the message to each of the mobile phone numbers in the list and send each of them the same text message. It's as easy as that, allowing you to contact large numbers of people in seconds.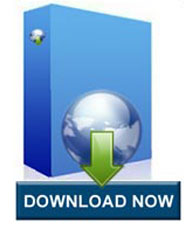 SMS plug-in for Excel is the easiest way to send out bulk SMS messages from a desktop application which most staff will likely be familiar with and have installed on their desktop PC's. Features Of Excel Plug - In User friendly application Simple and advanced sending options Easy to create templates for personalized SMS messages.It facilitates you with an easy access to a huge number of mobile phone users almost instantly.

If you are a user of desktop computer and work frequently on MS Excel then this utility is of extreme importance for you. "SMSC gatewy plug-in for Excel" is an innovative concept and you can send bulk SMS within few seconds with its application. In your office whole of your staff would be benefited with this utility as it helps saving time largely.

Free bulk sms excel plugin you can send sms at one go.SMS Excel addin makes the task of sending Bulk SMS very easy with scheduling of messages & sms alerts for sms reminders & birthday wishes.Bulk sms software is that you can easily send messages using excel spread sheet. All you will have to do is just download free bulk sms software.You can send bulk sms by just making an excel sheet of contacts and choosing the contacts to send sms.

Most striking features of this free software and SMS plug-in include its ease of use, ease of creating SMS message templates, user-friendly set up, and personalization of each SMS message.

Sending SMS messages directly from the MS Excel spreadsheets is an added advantage for all those who are active in direct marketing, multi-level-marketing (MLM), network marketing businesses, stock brokers, schools, institutes, banks etc.